Special Needs Dentistry – Palm Harbor, FL
Special Care for Special Smiles
If you have a child with special needs, your life is already pretty complicated. Thankfully, the team at Dr. Maggie Davis & Associates is ready to give you one less thing to stress about—your child's dental care! Our team is led by two board-certified pediatric dentists with extensive experience helping children through special needs dentistry in Palm Harbor, FL, so when you step through our doors, you can sit back, relax, and let us take care of everything while we give your child the friendly service and expert attention they deserve. Give us a call today so we can learn about your child and plan for their next visit.
Dentistry for Children with Special Health Care Needs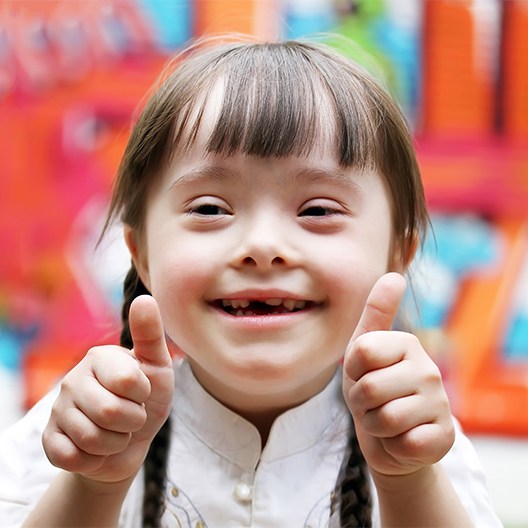 Children of all ages with special health care needs absolutely require comprehensive preventive dental care. It is integral to their optimal health and well-being. We encourage you to bring them in early to establish a routine and make the dental office environment less stressful for them when a dental need arises.
Our pediatric dental staff is educated, experienced, and compassionate when it comes to the care of our special children with:
Down Syndrome
Cerebral Palsy
Autism
ADHD
Sensory Integration
And other mental and physical disabilities.
What Patients Are Saying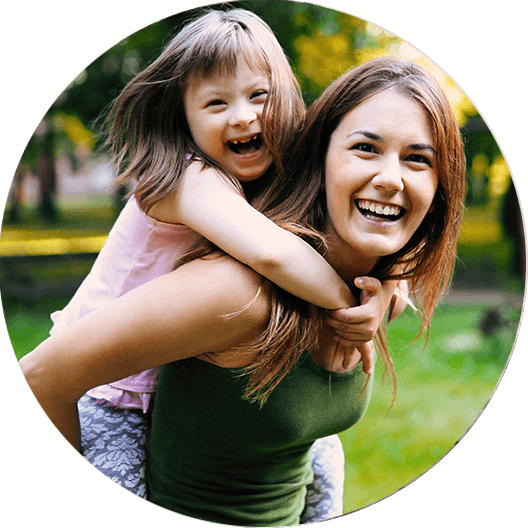 " Dr. Maggie and her staff care for both of my children's teeth. My 6-year-old has special needs but he looks forward to each visit. He is treated with gentleness and patience each and every time."

Stacy G. Palm Harbor, FL
" Wow!!! What an amazing visit today! Our special needs daughter could not be treated any better. Any visit outside the home can be extremely stressful for our special girl. But this staff truly cares about their patients. Emily and Brittany did an incredible job on an extra difficult cleaning!!! They soothed our anxious daughter through the whole process. Dr. Maggie followed through with amazing patience and concern for treatment and follow through. This passion and caring are so rare in this world today. We are thanking the Lord for this special team of gifted servants."

Nick A. Westchase, FL
"We have three kids. One with special needs. We had issues with meltdowns and anxiety with just getting our one kiddo a hair cut let alone a full dentist appointment. The staff was so incredibly patient and our kiddo is looking forward to his next visit. I cannot say enough about how amazing this team is!"

Stephanie N., Clearwater, FL
What Makes Our Pediatric Dental Office Different?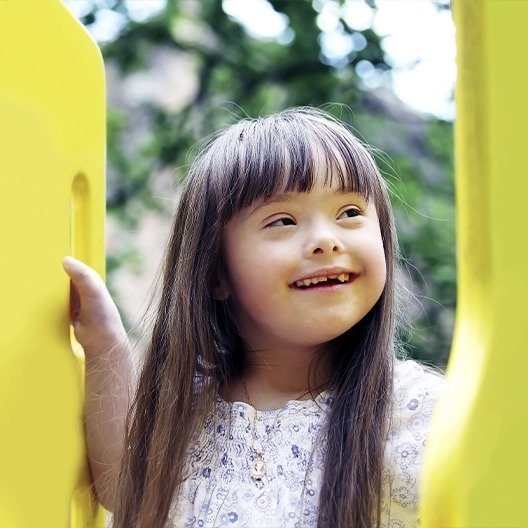 It's important that you and your child feel as comfortable and at-home as possible. So we've taken steps to create a welcoming dental office where your child can enjoy a safe, positive experience and have the confidence of knowing your family is in good hands.
Here are just a few of the things we offer!
3 Hygienists with Advanced Autism Training
Privacy Room
Wheelchair Space Accommodation
Wireless Cleaning Tools for Easy Reach
Mobile Digital X-Ray Unit
IV Sedation
Unflavored Cleaning Toothpastes
Sensory Toolbox for Little Active Hands
iPads Above the Chair!
For children who have decay and cannot tolerate dental work in a traditional manner, we offer conscious sedation or IV sedation. Dr. Maggie is a pediatric dental specialist and understands your child may have complex needs. We are happy to discuss options and expectations prior to your first visit. We can even schedule a "walkthrough" so your child can visit the dental office, take pictures, ride in the dental chair, touch and listen to our spinning toothbrushes, and look around before it is their turn!
Dentistry for Medically Compromised Children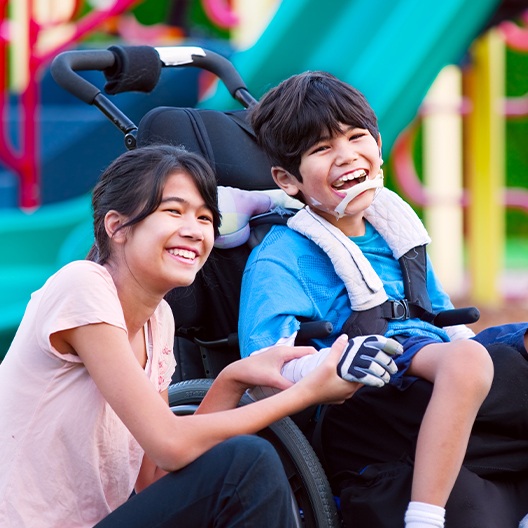 Oral diseases can have a direct and devastating impact on the health of those with certain systemic health problems or conditions. Patients with compromised immunity (i.e. leukemia, malignancies, or autoimmune disorders) or cardiac conditions associated with endocarditis may be especially vulnerable to the effects of oral diseases. As board-certified pediatric dentists in Palm Harbor, we are well trained in treating children who are medically compromised. We have experience and knowledge in childhood diseases, and we are comfortable communicating with pediatric medical specialists.
Our goal is to understand your child's condition and work with their physicians to achieve optimal overall health. We also understand that your child may be more anxious due to frequent medical appointments, so we will spend the time getting your child comfortable so they feel nice and relaxed in our dental office.