Holistic Pediatric Care – Palm Harbor, FL
Treating Your Whole Child to Promote Overall Health
Evidence shows the health of our bodies is directly affected by the health of our mouths. To achieve optimal dental health, Dr. Maggie Davis & Associates believes in treating the whole child. Every child is special and every family is unique. This means getting to know your child's diet, sleep and breathing patterns, tooth brushing habits, exposure to minerals in toothpastes and rinses, and family preferences. At Dr. Maggie Davis & Associates, we pride ourselves on being able to offer holistic options that will help your child achieve optimal oral health.
DIET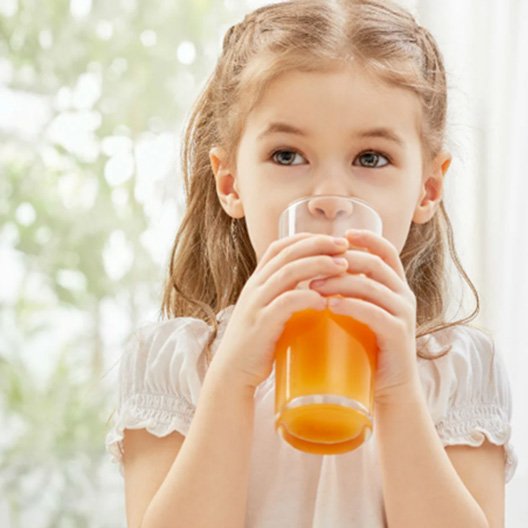 Diet is a huge component of oral health and overall wellness. Dr. Maggie Davis & Associates offers complimentary counseling and dietary analysis. We can educate on not just sugar content, but also acidity and stickiness of foods that otherwise might appear as being 'good for you.' We carefully analyze your child's teeth for signs of acid erosion or reflux. You may be surprised by what is causing your child's tooth decay.
CLEAN DENTAL PRODUCTS DELIVERED TO YOUR DOORSTEP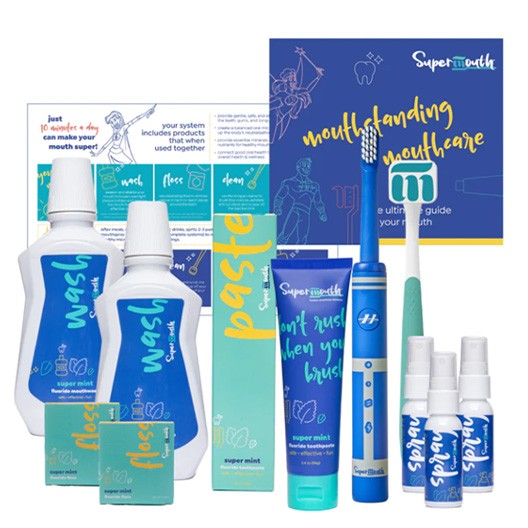 Your health starts by what you put in your mouth. We can offer you safe, clean, and pH balanced toothpastes, rinses, and floss, developed by a team of dentists at SuperMouths. Your child will take an assessment to identify which products best suit your needs. Your child may only see our doctors 2-4 times per year. This is not enough to keep your child motivated to brush, rinse and care for their teeth at home. Through our partnership with SuperMouths, we offer quarterly delivery of care packages that supply your child with safe products to keep oral care fun. These mildly flavored products encourage year-round brushing!
GLUTEN-FREE/DAIRY-FREE OPTIONS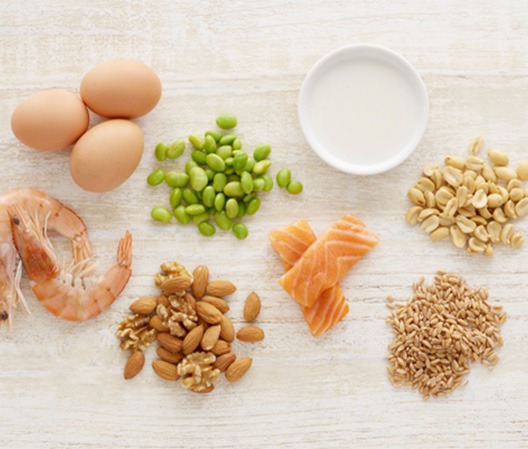 All of our products used to polish, clean and fluoridate teeth are free of dyes and allergens. We only use polishing products that are the BIG-8 free to prevent accidental exposure. These include gluten, milk, egg, soy, wheat, peanuts, tree nuts, fish, shellfish, and dye-free. We also offer a variety of kid-friendly flavor options, including flavorless!
SLEEP & BREATHING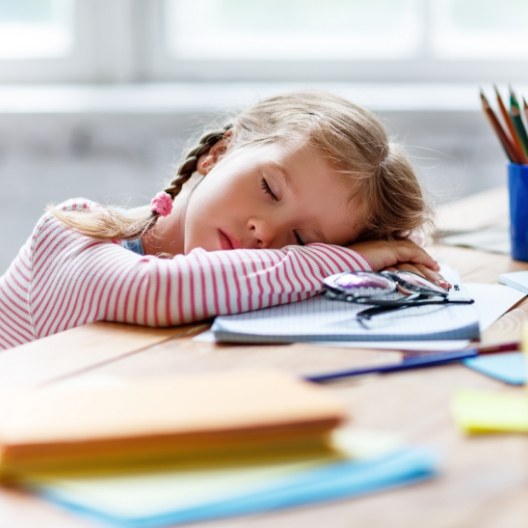 We screen all of our patients during their comprehensive examinations for signs of sleep-related breathing disorders. Things such as enlarged tonsils, mouth breathing, swelling under the eyes, and grinding of teeth may be correlated to poor quality sleep. These may be linked to irritability, attention deficits, difficulties in school, obesity, and bruxism.
ORAL HABITS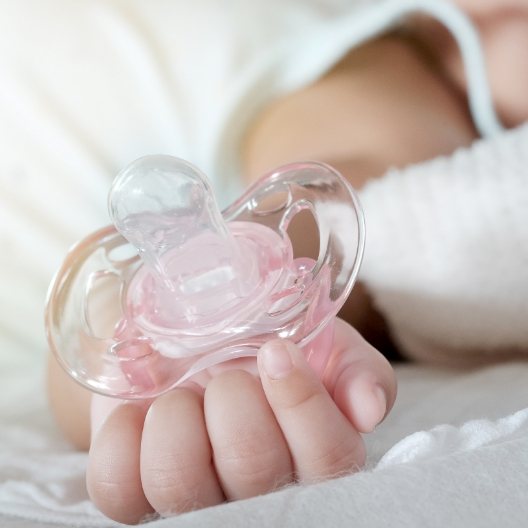 Pacifiers, thumb sucking, and tongue thrusting habits do more than change the position of teeth. If these habits occur with enough intensity and duration, they could change the shape of the face and airway. These can have deleterious effects on the way your child breathes, speaks, and sleeps. If not addressed by the age of one, these habits may start to have lasting effects on swallow patterns and mouth breathing. Sometimes even after the habit is stopped, children require myofunctional therapy to teach the correct nasal breathing to promote healthy sleep and swallowing. We offer complimentary counseling and useful tips to help your child quit these habits. When necessary, we can make appropriate referrals to pediatric therapists and airway orthodontists.
NON-METAL FILLINGS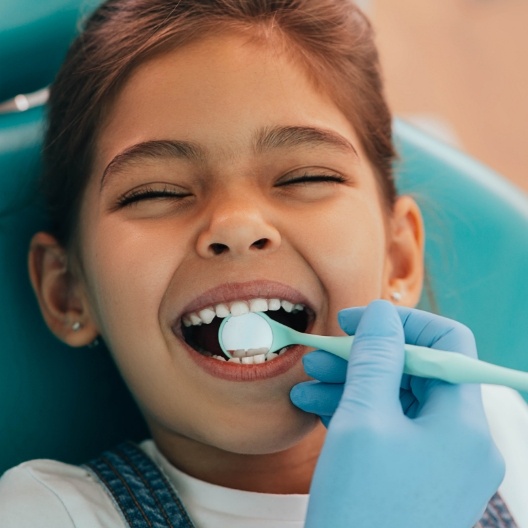 We do not offer any mercury containing fillings. Our fillings and sealants are white and BPA-free. We also offer beautiful white zirconia crowns as an alternative to stainless steel.
FLUORIDE ALTERNATIVES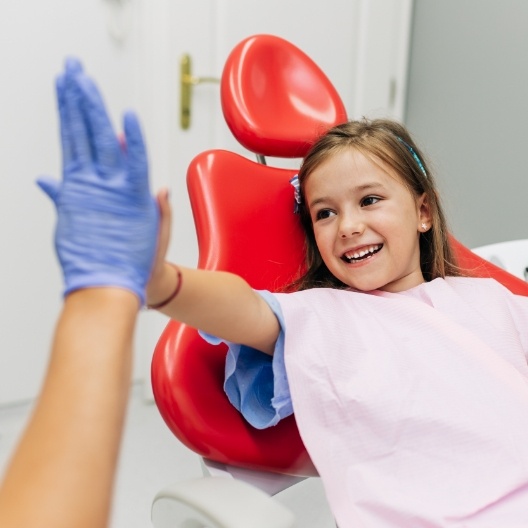 Our doctors believe in the remineralizing effects of topical (non-ingested) fluoride applied in small doses to prevent tooth decay. Fluoride has a long track history of being safe and highly effective. We have seen through years of real-life experience in our practice the children who do not get fluoride, have more cavities. But we also respectfully understand some of our families have concerns, therefore we have sought out the best fluoride-free options to ensure the children of our practice are getting some form of remineralization for their teeth. Our goal is for no child to suffer and therefore would prefer our fluoride-free families to have remineralizing options. Please ask us about xylitol, calcium-phosphate and hydroxyapatite alternatives.
NO DRILL TECHNIQUES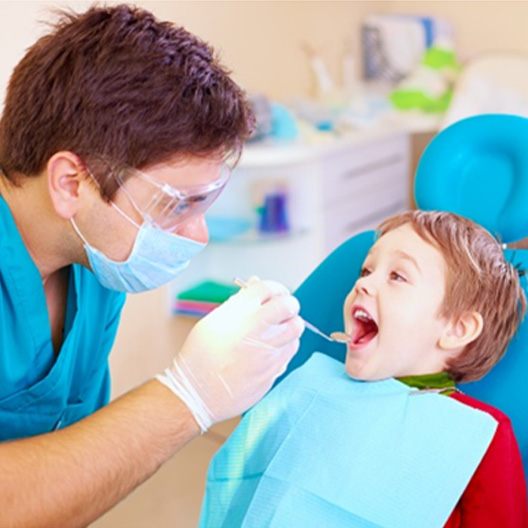 When cavities are caught in early stages, we can offer Silver Diamine Fluoride applications. This procedure only takes minutes to apply with a small brush and floss. There is no drilling and no injections. This approach can sometimes be used to delay more definitive treatment until your child is older or perhaps more cooperative. In some instances, it can be used to avoid drilling and filling all together.
QUIET ROOMS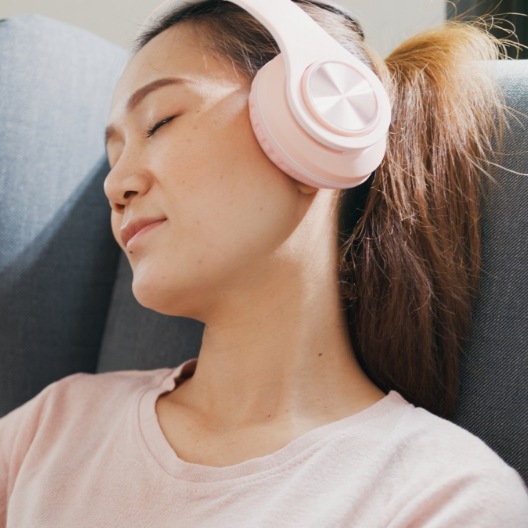 We understand that some of our patients request minimal talking during uncomfortable procedures. We respect your family's beliefs, especially when it comes to sedation procedures. We can offer private treatment rooms when it comes time for any fillings or dental surgeries. Headphones are also available, and we can turn off all music in our private operatories.