Advanced Dental Services & Technology – Palm Harbor, FL
Only the Best for Your Favorite Smile
Your child is probably obsessed with all kinds of gadgets, and so are we! Instead of tablets and videogames, our team regularly studies and does research to stay up to date on the latest advancements in dental technology. If a new instrument is proven and is providing great outcomes, we quickly integrate it into our dental office. That way, whenever your child comes to see us, you can trust they are receiving the absolute best care possible.
Committed to State-of-the-Art & Comfortable Dental Experiences
Low-Radiation Digital X-Rays
Soft-Tissue Laser for Pain-Free Frenectomies
Intraoral Camera: See What We See!
Intraoral Cameras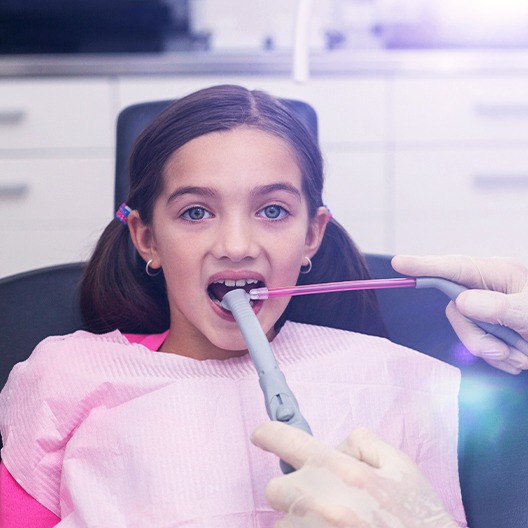 Thanks to our intraoral camera, you'll finally be able to see your child's smile just like their dentist. This small device fits comfortably into any mouth and allows us to take high-resolution images of the entire oral cavity. We can then display these images on a nearby monitor so we can perform a thorough exam and catch any minor issues early. We'll also go over these images with you and your child, turning their appointments into an educational and interactive experience that will leave you both more informed about their oral health!
Soft-Tissue Laser Dentistry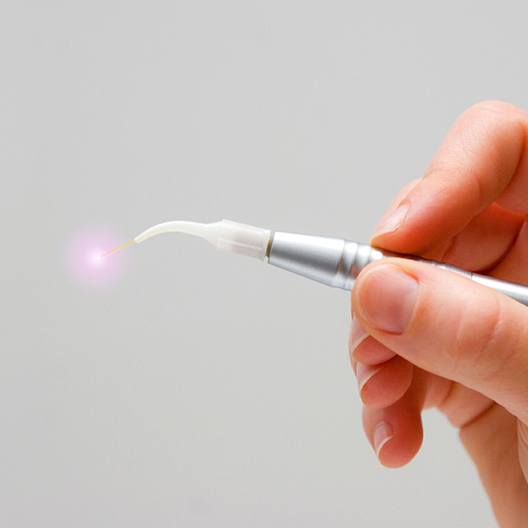 In the past, if a child had a lip or tongue tie, the only way to remove it involved actually snipping the tissue with surgical scissors. As you can imagine, children didn't exactly like this! Today, we use a faster and less invasive method involving a soft-tissue laser. Without any pain, bleeding, or swelling, we can give a child a frenectomy, and many don't realize what's happening until we're already finished.
All-Digital X-Rays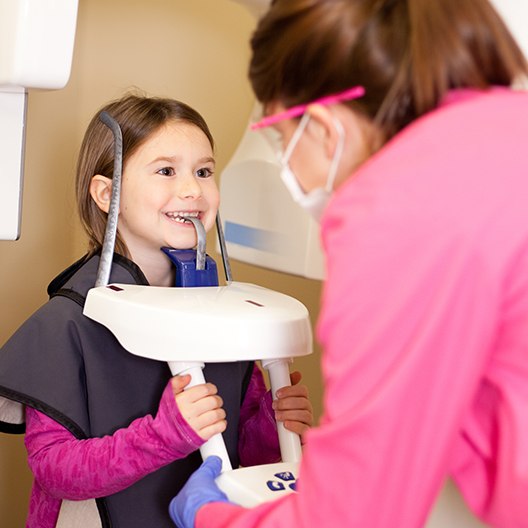 Dental X-rays have long been a source of anxiety for parents—is it safe to regularly expose a child to the radiation they emit? Fortunately, our digital X-rays put those concerns to bed, because in addition to creating higher-quality images faster than traditional film, they also emit 90% LESS radiation. We can easily store and reference these X-rays as well to keep track of your child's long-term dental development, helping us spot trends before they turn into problems.
Water Filtration System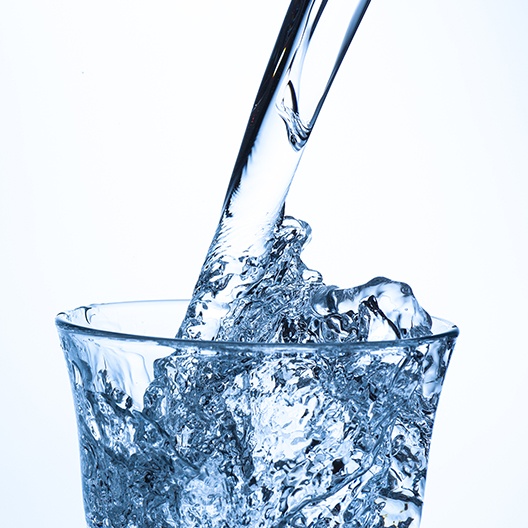 We use a lot of water in our dental office, and filtering it to make sure it's completely clean and free of unwanted substances is extremely important, which is why we rely on a high-tech filtration system that you won't find in people's homes. Our system is called Sterisil® and it eliminates virtually every particulate you can imagine, allowing us to provide completely safe care and lower the risk of infection to practically zero.
OraVerse
Some dental work, such as filling a cavity, requires being numb for the procedure. We do this to ensure your child's comfort throughout their visit with us. However, it can take a long time afterward for the numb sensation to go away naturally. That's why we use OraVerse, which can cut this recovery time in half! It can not only help our young patients feel back to normal sooner, but it can also help prevent them from accidentally biting their lips or cheeks. OraVerse enables your child to recover and get back to laughing and smiling without feeling self-conscious.