Pulp Therapy – Palm Harbor, FL
A Safe Solution Designed to Save Smiles
Is your child suffering from significant tooth decay? Have they recently experienced facial trauma leaving them with a broken or damaged tooth? If so, Dr. Maggie Davis and Dr. Lorielle Alter are here to help. Offering pulp therapy as a way to treat, restore, and save your child's smile, we can provide you with detailed information about the process and help your little one to remain comfortable throughout the procedure. By using advanced solutions, technology, and techniques, Dr. Davis and Dr. Alter will give your child's tooth a chance to grow stronger and functional at an optimal level once again. Contact us today to schedule an appointment with a kid's emergency dentist and learn how we can help address their decayed or damaged tooth.
Why Choose Dr. Maggie Davis for Pulp Therapy?
Board-Certified Pediatric Dentists with Years of Experience
Pediatric Smile Club for Uninsured Patients
Sedation Dentistry Available
What is Pulp?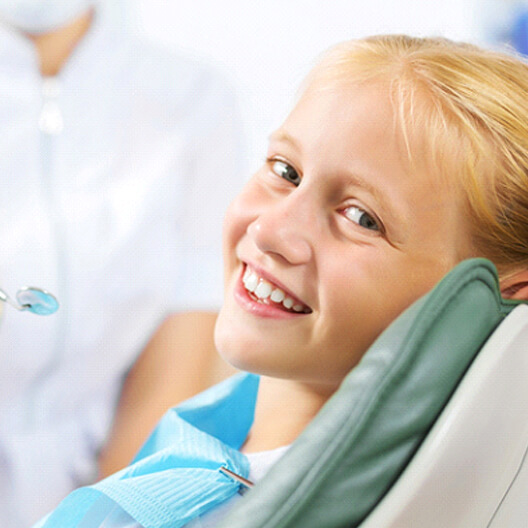 The pulp is considered to be the innermost layer of a tooth. Made up of various nerves and blood vessels, this area of a tooth can experience intense pain should it become decayed or damaged. To avoid the potential for tooth extraction, Dr. Davis or Dr. Alter can work with you and your child to determine if pulp therapy is necessary. Because two types of procedures can be performed, it will be up to our team to determine which solution is right for your child. A pulpotomy requires removing decayed or damaged tissue while a pulpectomy involves removing the pulp completely. Your child will receive anesthesia and sedation, if necessary.
A customized and natural-looking dental crown is then placed over the weakened tooth, allowing it to heal, strengthen, and function normally once again.
Does My Child Need Pulp Therapy?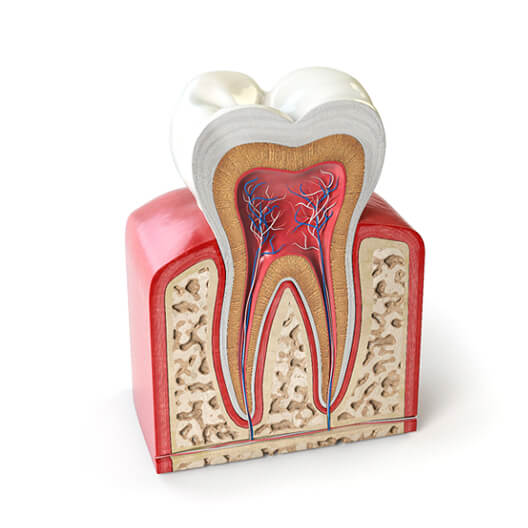 Just because your child complains of a toothache does not mean pulp therapy is necessary. The only way to know for sure is to allow Dr. Davis or Dr. Alter to examine their smile and take dental x-rays to look beneath the surface. Should there be a problem in the inner layer of a particular tooth, pulp therapy may be the only way to save your child's tooth from potential extraction.
If you begin to notice that your child is exhibiting one or more of the following symptoms, make sure to schedule an appointment with our team to discuss further:
Tooth sensitivity to hot and cold foods and beverages
Redness near the tooth as well as swelling
Unexplained pain
Pain experienced throughout the night
The tooth becomes loose over time
How is it Treated?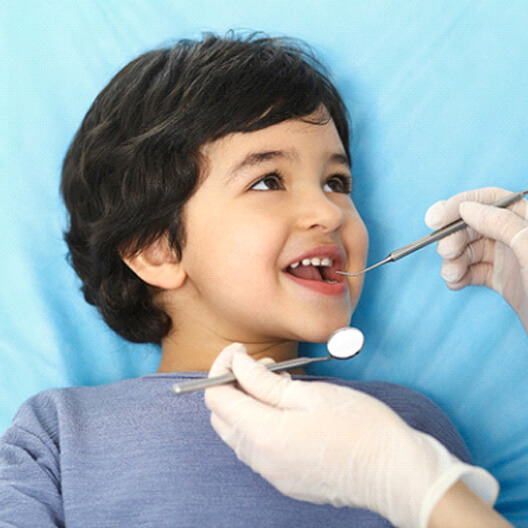 The first step in the pulp therapy process is to have your child examined by Dr. Davis or Dr. Alter. Once they've identified there is an infection or damage to the pulp area of a tooth, they will formulate a personalized treatment plan and go over each step with you and your child in preparation for the procedure.
Before administering treatment, your child will receive local anesthesia to numb the tooth and the area around it. If necessary, they may also receive sedation dentistry to keep them calm and free of anxiety throughout the procedure. Depending on the type of pulp therapy needed, Dr. Davis or Dr. Alter will perform a pulpotomy or a pulpectomy. Whether it is removing the pulp in its entirety or only those damaged tissues, any remaining, healthy tooth structure will be left untouched.
Carefully, they will then fill the tooth to seal it off from any future infection or damage before adding a temporary crown over the weakened tooth. Dental impressions will be captured to produce a finalized restoration that is custom-made based on your child's tooth color, size, and shape.
After a few weeks, you and your child will return to have the temporary crown removed and the finalized one secured into place.