Preventive Dentistry – Palm Harbor, FL
Regular Appointments Keep Your Child Smiling
Your child should have their first pediatric dental visit fairly early in life (no later than their first birthday) to lay the foundation for excellent oral health. After this initial visit, you should return to our dental office every 6 months so that Dr. Maggie and Dr. Lorielle can perform comprehensive exams and thorough cleanings that will head off tooth decay and gum disease before they cause irreversible damage. Is your child due for their next appointment? If so, call us today for preventive dentistry in Palm Harbor, FL.
Why Choose Dr. Maggie Davis & Associates for Preventive Dentistry?
Caring Dentists Who are Also Moms
A Spa-Like Atmosphere where Children Can Relax
Most Insurance Carriers Accepted
Dental Sealants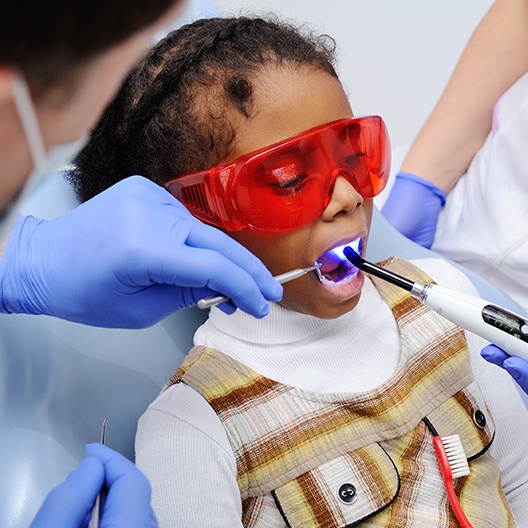 During regular checkups, we may decide to apply a thin plastic resin coating called a dental sealant to your child's molars. These teeth have many tiny pits and grooves where bacteria can be caught, making them especially prone to cavities. Sealants will protect these hard-to-brush chewing surfaces to lower your little one's risk of tooth decay. Placing a sealant is a quick and painless process, and the material will last about 2 to 5 years (although it will need to be replaced or touched up every once in a while).
Non-Nutritive Habits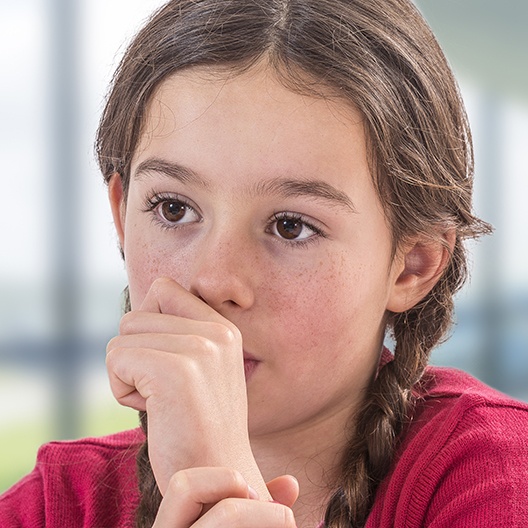 Thumb-sucking helps babies feel calm and secure, but if they don't give up the habit after their permanent teeth come in, they could be setting themselves up for complex orthodontic issues later in life. As a parent, it is extremely important to wean your child off of thumb-sucking and other non-nutritive habits long before unnecessary damage is done. Dr. Maggie and Dr. Lorielle can give you some guidance using proven strategies that have already helped countless children break the habit.
Fluoride Treatments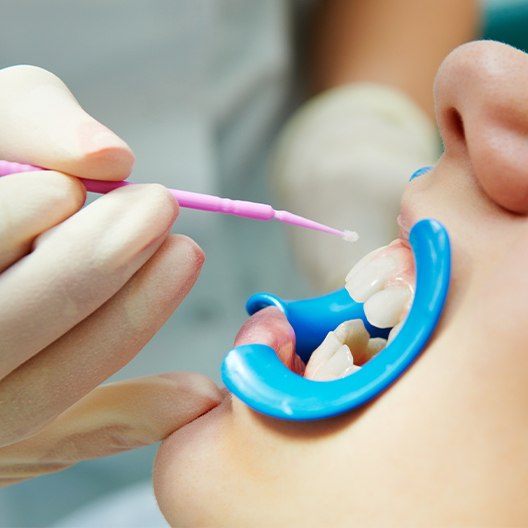 During each visit, we can evaluate how much fluoride your child has been exposed to. Depending on the state of their teeth, we may recommend a topical fluoride treatment. This is often done to re-mineralize spots on the teeth that have been weakened; doing so can reverse the earliest forms of tooth decay and prevent the need for a filling in the future. Even healthy teeth can benefit from a fluoride treatment that strengthens the enamel.
At-Home Dental Care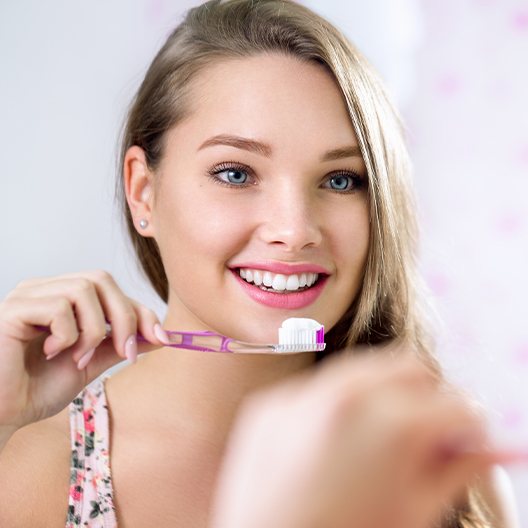 How much toothpaste is right for your child? Is it okay for them to use fluoride-based products yet? Are they learning good brushing and flossing habits? We'll take the time to teach your children the importance of good oral hygiene, and we'll talk to you about the various factors that could affect their oral health, such as diet. With the right daily care, your little one can completely avoid cavities and other common dental issues.