July 27, 2023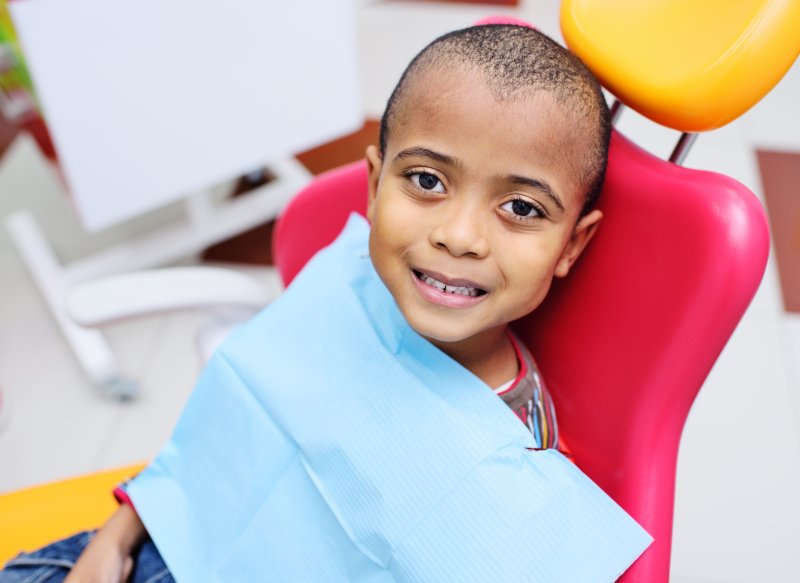 As a parent, you don't want your child to get cavities. This tooth decay is painful and threatens one's smile. Therefore, you've likely had your little one get dental sealants in the past. Lately, though, research has shown another option. It turns out that SDF is as effective as dental sealants, so your child could try the former instead. Your pediatric dentist can explain further if you'd like. To that end, here's how SDF compares to dental sealants and which service you should choose.
The Old Approach: Dental Sealants
From the 1960s onward, dental sealants have been a mainstay of pediatric dentistry. They represent one of the best ways to prevent cavities in children.
In essence, sealants are liquid coatings painted onto the back teeth. Made of resins and glass powder, they shield and protect pearly whites from harmful oral bacteria. They're thus ideal for kids and teens – patients who've yet to suffer much tooth decay. After all, the sealants would prevent issues during the cavity-prone years (ages 6 to 14).
A Newer Method: Silver Diamine Fluoride (SDF)
Better known as silver diamine fluoride, SDF has existed since the early 1970s. However, it's only recently been appreciated for its cavity-preventing effects.
Put simply, SDF is an FDA-approved liquid that treats dental sensitivity. Still, one of its popular off-label uses is to arrest and prevent tooth decay. A 2023 study from New York University even backs this approach, as it showed SDF averts cavities as well as sealants do. In particular, it found that both procedures prevented 80% of cavities among 3,000 elementary schoolchildren.
Which Option Should You Choose?
In terms of preventive care, dental sealants and SDF are equally effective. They're both great at fending off cavities and tooth decay. As such, your choice of one or the other is largely a matter of preference.
If you want quick and low-cost treatment, you may like SDF. The fluoride costs about $75 per session or $20-25 per tooth. Plus, it's well-known for being easy to apply. Just keep in mind that treatment may cause an unpleasant metallic taste and black tooth stains.
Alternatively, you might prefer dental sealants if you have a large budget. Though they cost $30-40 per tooth, they're a tried-and-true form of preventive dentistry. Furthermore, they don't have any cosmetic side effects and often last longer than SDF.
Since SDF is as effective as dental sealants, you now have more ways to protect your child's smile. That being the case, ask your dental provider about whether the fluoride suits your kiddo's needs.
About the Author
Dr. Maggie Davis is a pediatric dentist based in Palm Harbor, FL, having earned her DDM at the University of Florida. She's also a Diplomate in the American Academy of Pediatric Dentistry, as well as an American Dental Association member. This background means you can trust her to make your child's smile healthy and beautiful! Currently, Dr. Davis practices at her self-titled clinic and is reachable on her website and by phone at (727)-786-7551.
Comments Off

on SDF – A Great Alternative to Dental Sealants
No Comments
No comments yet.
RSS feed for comments on this post.
Sorry, the comment form is closed at this time.