September 5, 2022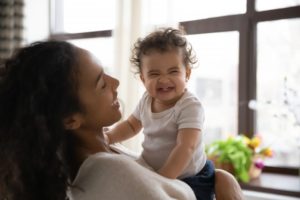 When you came home with your baby, the hospital unfortunately didn't give you an instruction manual. You may not know everything about all your child's needs as they grow and develop, but you don't have to be an expert. Here is some information that your pediatric dentist wants you to keep in mind for your little one!
Fact #1: Cavities Are the Most Common Childhood Disease.
More than any other disease, kids experience cavities. In fact, more than half of children between the ages of 6 and 8 have had a cavity on a baby tooth. At this early age, it makes sense because little ones are still learning necessary skills to clean their teeth, but that statistic continues into teenage years. More than half of teens have had at least one cavity on a permanent tooth, according to the Centers for Disease Control and Prevention.
Just because cavities are common, it doesn't mean that you shouldn't take measures to prevent them, especially because stopping cavities is actually quite simple. Daily brushing and flossing clear out pieces of food and bacteria, and regular visits with the pediatric dentist ensures that cavities are detected and treated as quickly as possible.
Fact #2: Candy Is Not the Only Potential Source of Cavities.
Candy is an easy scapegoat for cavities, but the truth is that anything that has high sugar content can feed bad bacteria. In fact, even some foods or drinks you might think are healthy, like sports drinks and dried fruit, can actually damage their teeth. Carbohydrates, like bread, crackers, or baked goods, can also increase the risk of developing cavities and should be limited.
Fact #3: Dental Visits Should Start Around Age 1.
Perhaps you think your child is too young to meet with the dentist, but these appointments should begin about six months after your little one's first tooth erupts, usually by the time they turn one year old. At this age, they will not get cleanings, but your pediatric dentist can look to make sure they are developing properly and provide advice for at-home care.
Fact #4: At-Home Dental Hygiene Should Begin Early.
Did you know that your child could get tooth decay basically as soon as it erupts? That's why you need to start the daily habit of brushing while your baby is little. By the time they're old enough to do it themselves, they have already established this important routine, helping them avoid cavities as they grow.
When you understand the basics of children's dental health, you can fulfill your primary job as a parent—taking care of your little one. By bringing your child to a pediatric dentist and practice healthy habits at home, you can ensure that your favorite smile stays strong!
About the Practice
Dr. Maggie Davis & Associates is proud to have board-certified pediatric dentists on staff, each with years of advanced training and experience. At our Palm Harbor practice, we're happy to meet with parents and little ones, answer any questions about oral development, and check for cavities. Would you like to schedule an appointment? Just give us a call at 727-786-7551 or visit our Contact Us page.
Comments Off

on 4 Facts about Children's Dental Health Every Parent Needs to Know
No Comments
No comments yet.
RSS feed for comments on this post.
Sorry, the comment form is closed at this time.