June 3, 2022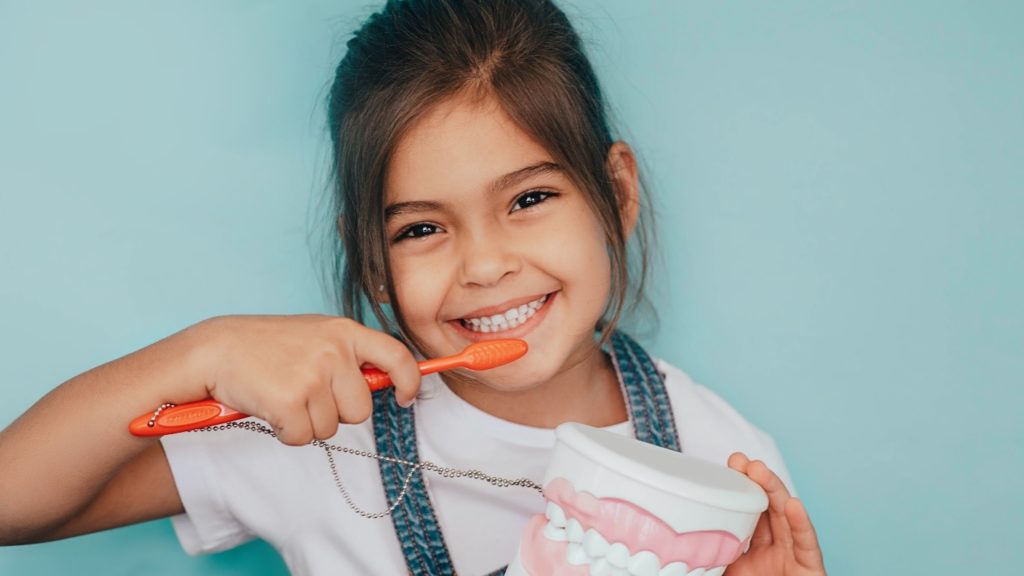 As a parent, one of the many things you need to show concern for is your child's hygiene—children are just as susceptible to oral health issues as adults! That said, encouraging proper cleaning methods and praising your child for practicing good hygiene is crucial for them to establish healthy, life-long habits. Keep reading to learn more from your pediatric dentist in Palm Harbor about why and how you should praise your child for brushing their teeth.
Why Praise Matters
To understand the profound impact that praise has towards a child's oral hygiene habits, consider the results of a study published in Child Development. The researchers analyzed the daily toothbrushing behaviors in three-year-old's and examined the relationship between their persistence on the task at hand and the amount and quality of parental praise that was received.
The studies were conducted through video evidence submitted by the parents. The researchers found that the more parents praised their children while they brushed, the longer they continued to brush! Additionally, as parents provided fewer instructions, children also tended to brush for a longer period. Based on the results of the study, a clear connection between praise and time spent brushing can be observed, meaning that praise does in fact play a role in a child's willingness to brush their teeth.
How to Properly Praise Your Child for Brushing Their Teeth
You should provide a toothbrush for your child and explain that their oral hygiene is ultimately going to fall on them. It is important that they understand this principle as they develop their own hygiene habits. You might feel inclined to provide a ton of hands-on assistance at first but allowing your child to begin the process on their own will permit them to hone and improve their brushing skills at their own pace. That said, you can still help them clean those hard-to-reach places!
You can also offer praise and support in the following ways:
Focus on their efforts rather than the results – Even though the end goal is for your child to have clean teeth, they can't achieve that goal without a little effort. Encourage them to keep trying and praise their attempts so they remain persistent—don't worry so much about whether their teeth are becoming cleaner.
Choose the right words – Phrases like "good job" and "you're doing great" can motivate your child to continue putting forth effort. There's no need for constructive criticism here; use simple and friendly expressions.
Make eye contact – Eye contact can go a long way here; words can only do so much, but facial expressions can provide a great deal of comfort and assurance to your child.
Smile – Similar to making eye contact, smiling at your child while they brush can also provide encouragement. Not to mention, you're giving them a glimpse of the pretty smile they're working towards!
Sometimes a little bit of praise and affection can go quite a long way! By praising your child as they brush their teeth, you are laying the framework for a lifetime of good oral hygiene practices.
About the Author
Dr. Maggie Davis and her amazing team are proud to serve the pediatric dental needs of the Palm Harbor area! Dr. Davis completed both her dental doctorate and her pediatric residency at the University of Florida. She is a member of many professional organizations including the American Dental Association and the Florida Dental Association and is a Diplomate in the American Academy of Pediatric Dentistry. If you have any questions for Dr. Davis or would like to schedule an appointment for your child, feel free to reach out through her practice's website or by phone at (727) 786-7551.
Comments Off

on Why You Should Praise Your Child for Brushing Their Teeth
No Comments
No comments yet.
RSS feed for comments on this post.
Sorry, the comment form is closed at this time.