July 3, 2021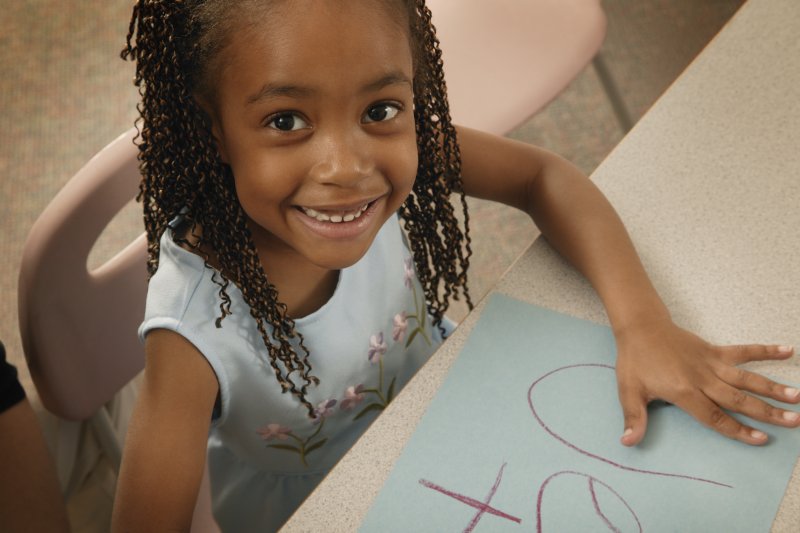 Depending on the age of your child, they may or may not be excited about another school year. For those who are younger, the idea of entering into a new classroom and learning new things can lead to much excitement, but if they are not properly prepared, they may not be set up for academic success. A children's dentist explains the importance of a back-to-school checkup and cleaning and how your child's oral health can either help or hinder their ability to perform effectively in school.
The Link Between Oral Health and Academic Performance
If your child complains of a toothache, there's a good chance they're not focusing on anything else but the pain. While this common problem can develop because of a piece of lodged food between teeth or dental injury, the main culprit is poor oral hygiene that causes cavities to form.
It is believed that more than 51 million school hours are lost to children suffering from at least one oral health issue. Because young smiles are prone to tooth decay, it is essential that you help your little one maintain a healthy smile year-round. Too much time spent outside the classroom can lead to poor academic performance, which can have a negative impact on more than just your child's grades. They may also begin to feel lower self-esteem because they are unable to succeed as their peers. Not to mention, if they lack healthy teeth and gums, they may also be embarrassed and forgo social situations.
Why Dental Checkups and Cleanings Are Essential
It's easy to schedule a general checkup and cleaning before your child returns to school. Although it may be a hectic time for everyone, this visit will be well worth the time and energy, as their pediatric dentist will check for signs of tooth decay, cavities, gum disease, and bite alignment problems. By identifying issues early on, they can receive treatment right away, allowing them to walk into school feeling more confident because of their healthy smile.
But the pediatric dentist isn't the only one who must do all the work. You, too, will need to make sure you're doing everything you can to ensure your child's teeth and gums remain healthy in-between appointments. To do this, you can:
Help them stick to a morning and nighttime oral hygiene routine that includes brushing with fluoride toothpaste for two minutes, flossing, and rinsing with child-appropriate mouthwash (if old enough).
Pack healthy snacks and lunches to ensure they're getting nutrient-rich foods that encourage good gum health and stronger tooth enamel.
Keep their regular six-month checkups and cleanings so problems that arise are quickly addressed.
Don't let your child fall behind. These helpful tips will give their smile the boost it needs to keep them healthy and learning inside the classroom this year.
About the Author
Dr. Maggie Davis earned her Doctor of Dental Medicine and completed her pediatric residency at the University of Florida. As a board-certified pediatric dentist and diplomate in the American Academy of Pediatric Dentistry, she is dedicated to the field and continues to pursue continuing education to expand her skills. She and Dr. Lorielle Alter lead a team of professional hygienists, assistants, and administrative staff, all of whom are available to offer guidance when it comes to engaging young children and expressing the importance of good oral hygiene year-round. If you need help to put your child on the right path to succeed academically, call our office at (727) 786-7551 or visit our website.
Comments Off

on Can My Child's Oral Health Impact Their Academic Success?
No Comments
No comments yet.
RSS feed for comments on this post.
Sorry, the comment form is closed at this time.